Many of you who know me know I have a yellow lab named Cooper. So, it was kind of fun that this afternoon during lunch we were visited by another Cooper—namely, a Cooper's Hawk. (Not that I knew this at the time—but 10 minutes of searching on Google established that this indeed was a Cooper's Hawk. It was a close call between that and a Sharp-Shinned Hawk, but the rounded tail feathers made the difference.) Anyway, after spotting him while eating lunch I managed to sneak out onto the deck to grab a few frames of this beautiful bird.
Apparently they like to use our birdfeeder as their own "bird" feeder…and over the past four years of living here we've awoken quite a few times to the sight of a circle of feathers in our yard, which seems to be the only part left uneaten by the victors. Here's where we spotted him first, scoping out our birdfeeder with his body faced towards the marsh: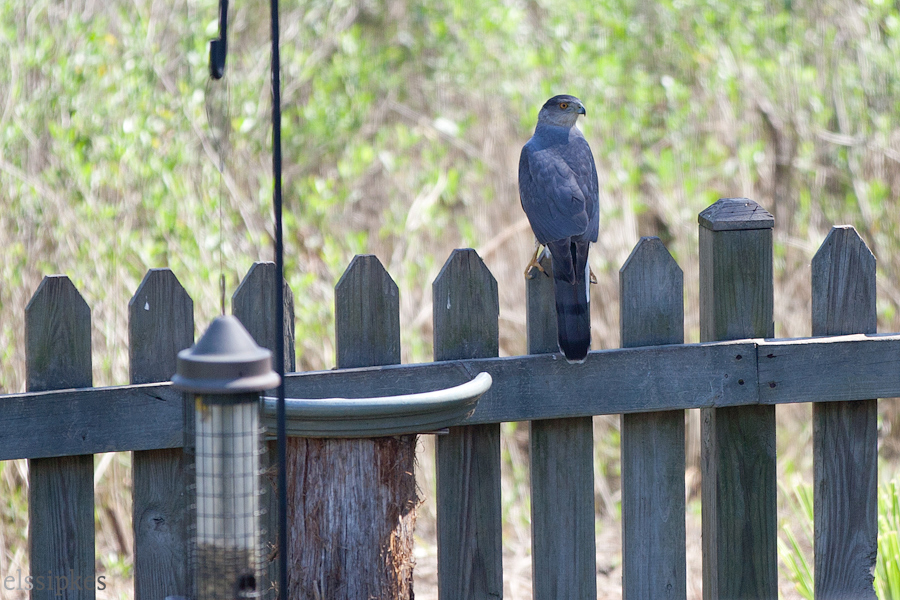 Pretty quickly he changed his stance to get a better look: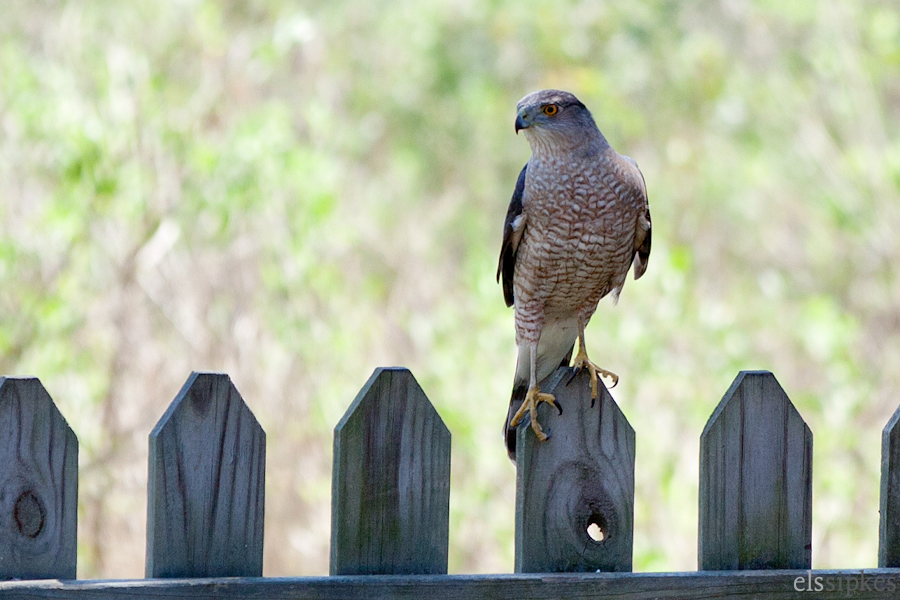 He kept inching closer and closer…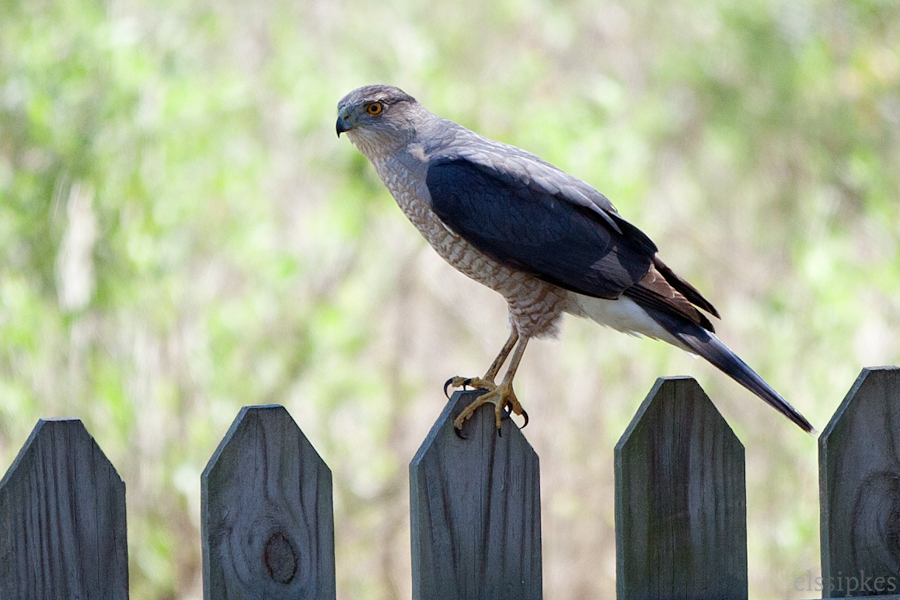 When he realized there was nothing happening at the birdfeeder, he decided to check out the action on the ground. The black hole between the fence to his left is where our "pets" the marsh rats come through to feed on the seeds the birds scatter when feeding…

Nothing to be found there either. He leapt back onto the fence and started scoping out the rest of the yard for anything moving…

He'd make a great statue atop our fencepost…

I sensed he was getting ready to fly away after I took this shot…

So naturally, just as I lowered my camera to change my focusing mode he decided to fly away. I raised the camera and shot this one without looking, and just managed to keep him in frame and capture him in flight…

We're actually pretty spoiled with all the wildlife we get to see by living on a marsh—we regularly see blue heron, egrets, anhingas, osprey, woodpeckers, vultures, and several times recently have spotted a bald eagle soaring above the marsh. We also get lots of birds at our birdfeeders, including indigo buntings, chickadees, red-winged blackbirds, blue birds, cardinals, brown thrashers, and many more. Of course, we also see raccoons, squirrels, ducks, geese, even otters, and also plenty of marsh rats and snakes, but we try not to think about that.
If you like wild birds and live close to Charleston, you should check out the Center for Birds of Prey. We visited them last year—you can check out my photos from that visit here.