Baseball season is upon us again, and this year we had tickets to opening night of the Charleston RiverDogs vs. the Rome Braves at The Joe. Even though we knew there was a threat of weather on the way, nothing could dampen our spirits of attending the game. Nothing, that is, until the storm blew in full force—with lighting, high winds, and a couple of inches of rain. The game was eventually called, but, lucky for us, we can trade in our opening night tickets for attendance another night. Yes!
Full moon rising over a perfect spring evening at Joseph P. Riley Jr. Stadium in Charleston:
Mayor Riley, the stadium's namesake, concentrating on throwing out the Opening Day first pitch: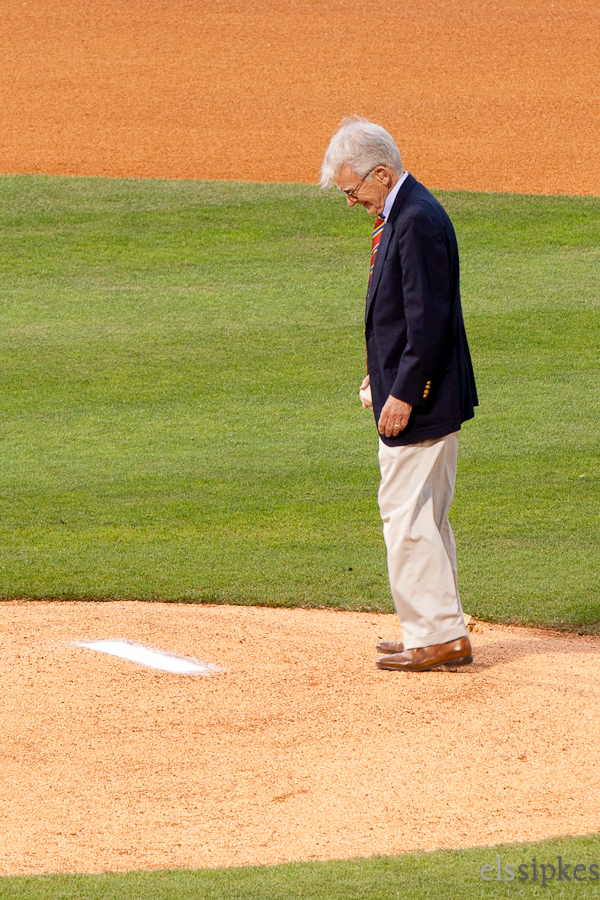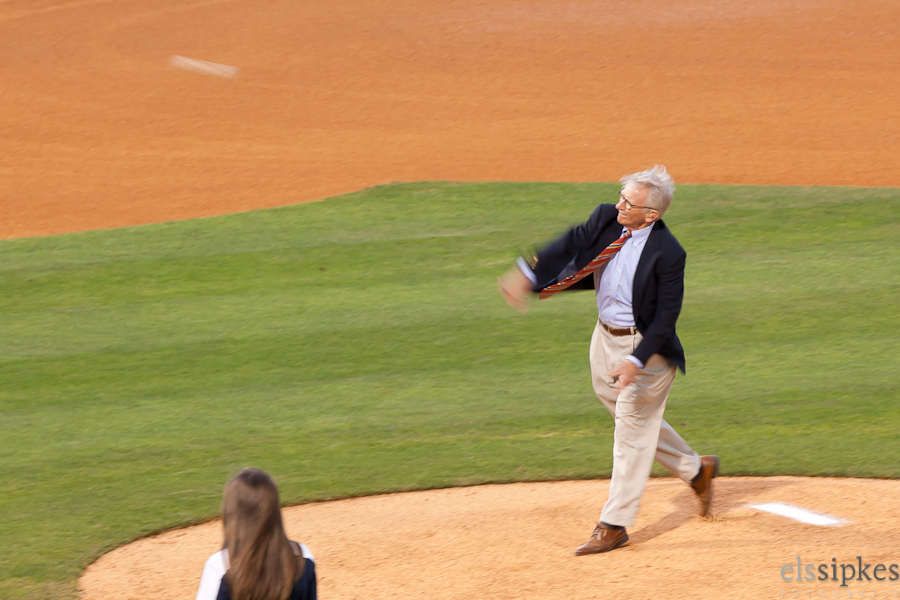 The U.S. Coast Guard made a special appearance and flew low over the stadium to get the crowd going:

View over the marsh and the Ashley River behind the stadium, showing the approaching storm:

And…he's…SAFE!!!

The game was suspended and I turned back to the marsh to try to capture some of the lightning. Hand-holding your camera + reacting to lightning and thunder = shaky picture of lighting:

Diehard fans made the most of the situation and patiently waited under cover for the game to resume:

A brave soul attempting to weather the storm with a colorful umbrella that was no match for the wind:

Unfortunately the rain kept coming and the game was rescheduled to resume on May 18. Hopefully it won't rain then! See you there!